How to choose composite line insulator?
03 Jul 2019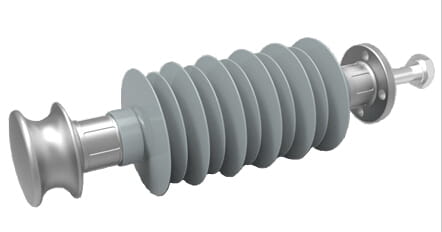 Composite line-post insulators are insulators made of silicon rubber and other new materials, which are mainly used for transmission and distribution lines.There is no obvious difference in appearance between composite wire post insulator and composite pin insulator
In the application of composite line post insulators, there are two main parameters: kn and kv.According to tensile strength and voltage grade, select the corresponding insulator.When a high voltage level is required, the overall requirements can be achieved by increasing the number and height of shedding;When heavier steel wire is needed, the mandrel diameter of the loaders can be increased to meet the requirements.
In addition to different voltage levels and strength requirements, there are also material differences in the selection of composite line post insulators.Although post insulators on all composite production lines are called composite insulators, the composition of the composite material itself will affect its performance.Therefore, choose composite line post insulator, try to acquire large composite insulator companies, the overall product qualified.
KANGLIBANG is to creat solution for your problem with bonding silicone, welcome customer inquiry to us.