How high efficiency operation with HTV silicone over molding?
29 Apr 2017
HTV silicone over molding , refers to uncured silicone over molding with substrates ( such as silicone rubber, plastic PA, PCPI, PET metallic iron, aluminum, stainless steel, glass, cloth and other materials )in the mold together. HTV silicone over molding adhesive also called HTV silicone primer . HTV silicone primer is liquid ,easy to use .
Heat vulcanization silicone adhesive process, in order to improve efficiency and product percent of pass.Process design and operation is very important.Such as silicone adhesive coating whether is convenient,adhesive dry waiting time. And silicone adhesive performance is stable,test sample time.
Below for introducing HTV silicone primer for silicone to aluminum.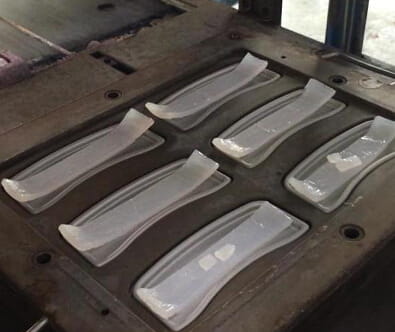 1, Cleaning aluminum with industrial alcohol.
2, Brushing, painting, dipping or spraying the CL-24S-3 on the aluminum.
3, Leave dry in room temp for 30 minutes or baking at 110-130℃ for 5-15 minutes.
4, The primer treated aluminum are processed within that day.
5, Apply the platinum cure silicone within primed-coated sustrates in moulding process or hot air curing method.