How does silicone adhesive diluent adhesive diluent method
29 Sep 2019
Silicone adhesive is composed of a single component of organic silicon polymer compound, generally used for silicone and plastic, silicone and silicone, silicone and metal and many other materials adhesion, especially widely used, with peel strength, adhesion, lap shear strength and high temperature viscosity and other characteristics of comprehensive balance play.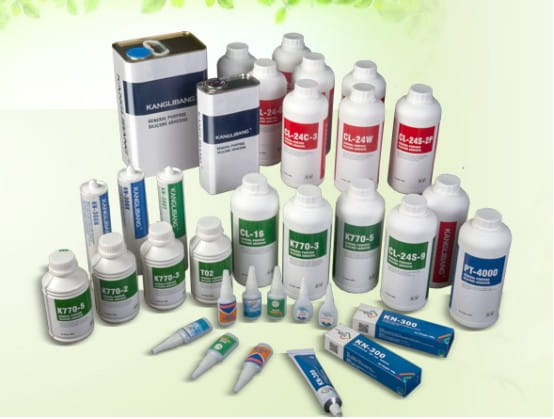 Dilution method of silicone adhesive:
(1) generally can use toluene dilution of silicone adhesive viscosity, but toluene toxicity, long-term contact, small make up recommended use of ethyl acetate dilution effect is good, volatile quickly, no side effects;
(2) if it is A two-component silicone adhesive need to add A little silicone oil inside the rubber can be diluted, B rubber without treatment.
The dilution of a single component will have a little impact on the effect, generally a single component than a two-component silica gel adhesive adhesion relay strong, if the adhesive relay requirements are not high, a little dilution is not related.
if it is used on a large scale, you can purchase the market to sell special silicone adhesive thinner, achieve the ideal dilution effect.
KANGLIBANG is to creat solution for your problem with bonding silicone, welcome customer inquiry to us.