How does kl-2680ab self-adhesive silica gel stick to glass
15 Nov 2019
How does self-adhesive silica gel stick to glass?
Self-adhesive silicone (silicone rubber) and glass between the automatic bonding, saving time and labor and labor.
Self-adhesive is a solution for protecting genuine glass with silica gel introduced in recent years. Glass self-adhesive is kl-2680ab_ silicone protective glass temperature sensitive milk bottle.
Kl-2680ab is appropriate for spraying self-adhesive glass surface at room temperature to protect the anti-scratch coating of glass. It typically uses for silicone protective glass bottle paste.
How does self-adhesive silica gel stick to glass?
Glass self-adhesive is a type of liquid silicone rubber glue, which can be cured quickly by heating. It does not need to uses as the primer. After spraying on the glass, the base material has superior adhesion, high strength, high transparency, high temperature and high humidity resistance.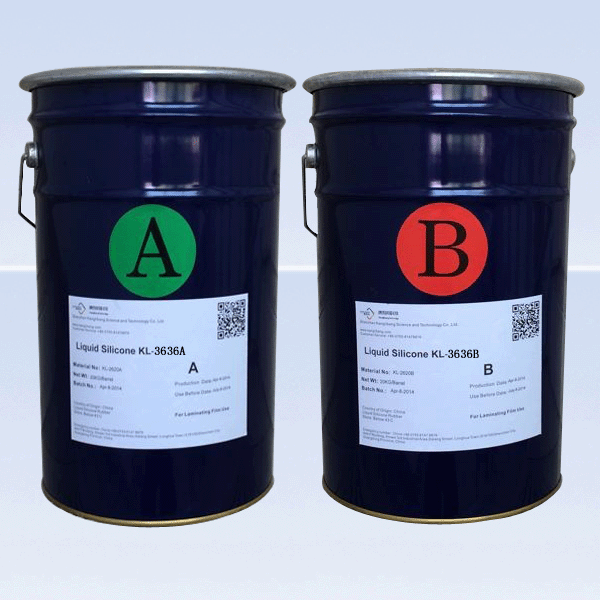 Usage:
It is recommended to use the formula proportion (weight ratio) with solid content of 25% 2680A:2680B=1:1 (use according to the actual situation to adjust robust content).
(1) weigh the material in proportion, first mix 2680B and solvent evenly, then add 2680A, mix and stir for 20 minutes to reach even;
(2) the use of spray method will be evenly coated on the silica gel glue on the glass bottle;
(3) curing: spraying thickness of 10 microns, 150℃*2 minutes baking.
When the thickness of the spray is 20 microns, the baking time of the glue should be controlled within 3 minutes.
Baking time and temperature are adjusted according to spray thickness, please change according to specific equipment and process.
Packing: 20KG/ drum, 50KG/ drum, 180KG/ drum
KANGLIBANG is to creat solution for your problem with bonding silicone, welcome customer inquiry to us.