How does 7 color silica gel water drop lamp use?
25 Sep 2019
How to use the colorful silicone water drop lamp, now this kind of lamp is very common application, put on the bed, put on the desk, desk and so on these places are very interesting, very good-looking, and the style is very much.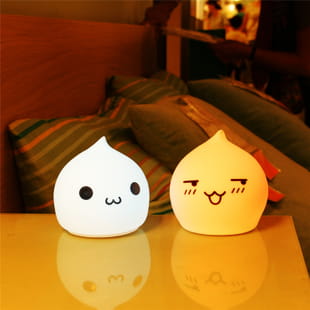 But if this colorful silicone water droplet lamp is damaged with what glue bonding?
Colorful silicone water droplet lamp
In addition to its cute lighting appearance, the water droplet silicone lamp is also a toy that can be pinched and squeezed, thanks to the selection of silicone materials that get rid of the fragile shackles of traditional bulbs.
Colorful water droplets silicone lamp with a unique soft touch, and through its slow distribution of soft light, very suitable for warm family or creative shop use.
The main reason why this lamp is popular with the public is that it is very creative, using simple lines to draw the outline of the cartoon image of water droplets, very small and exquisite, do not like strange.
When sleeping at night, turn off the light afraid of too black insecure people in the bedside put a colorful silicone water droplet lamp, give you warm protection in the dark.
Stick colorful silicone water drop lamp glue
Even if is very difficult to break a bad silicone water light, no heart to sharp objects will damage, so the glue ordinary is certainly not adhere to, KN - 300 will come in handy, room temperature is slow dry glue, high degree of environmental protection, after the glue will not affect the appearance, excellent waterproof performance, and then a match is to use quick-drying glue treatment agent used, less than a minute can glue is firm.
KANGLIBANG is to creat solution for your problem with bonding silicone, welcome customer inquiry to us.