Hot vulcanized silicone glue description
17 Sep 2019
What is hot vulcanized silicone glue?
Is the hot vulcanized silicone glue high temperature resistant silicone glue?
High temperature resistant silicone glue is just a kind of hot vulcanized silicone glue;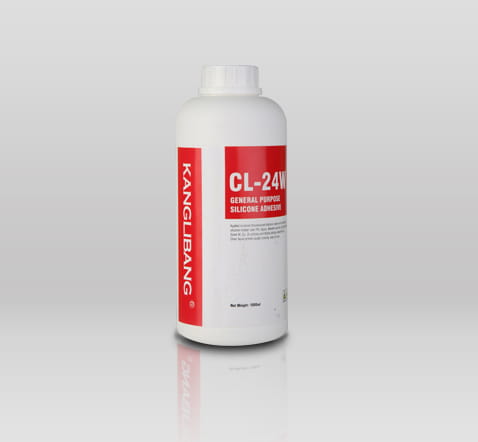 This kind of silica gel glue usually refers to the application in the solid silica gel or the liquid silica gel and other base material one body molding glue.
What should we pay attention to when using hot vulcanized silicone glue?
Can use this kind of glue is generally to face more harsh working environment, so hot vulcanized silicone glue to be able to withstand water, salt fog, chemicals, grease, solvent and other harsh environment;
To ensure that bonding products in these harsh conditions will not cause problems due to bonding.
Hot vulcanized silica gel glue cl-24w is easy to deal with the operation in harsh environment, this product is widely used in unformed silica gel and stainless steel, silica gel adhesive iron, silica gel adhesive carbon steel, silica gel adhesive aluminum, silica gel adhesive copper, silica gel adhesive nickel and other hard metal materials in the mold together with hot vulcanized molding glue.
KANGLIBANG is to creat solution for your problem with bonding silicone, welcome customer inquiry to us.