Hot vulcanized silicone bonding
12 Nov 2019
Hot vulcanized silica gel bonding refers to the unformed silica gel/liquid silica gel and the base material (such as silica gel, plastic PA, PCPI,PET metal iron, aluminum, stainless steel, glass, cloth, etc.) are formed together in the mold, and the glue used is called hot vulcanized silica gel bonding glue.
The glue is liquid and easy to operate.
Hot vulcanized silica gel bonding process, in order to improve efficiency and product qualification rate.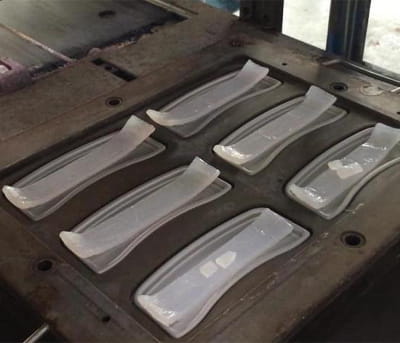 Process design and operation are of great importance, such as silicone adhesive brush is convenient, adhesive drying wait time.
And silica gel adhesive performance stability, sample time.
The following is to introduce the use of ardent vulcanized silicone glue and properties.
1. Cleaning: clean the substrate with alcohol and dry it.
2. Apply glue: apply cl-24s-15 evenly (or soak, brush, etc.) on the surface of the substrate and bake for 15-20 minutes at 90-130.
3, mouldings: the cooled metal and unvulcanized silica gel into one shape.
4, hot vulcanized glues for liquid, simple operation.
Can pass food grade, medical grade and other environmental protection certification.
Strong adhesion, high temperature resistance.
Silicone and liquid silicone and metal forming choose different glue.
KANGLIBANG is to creat solution for your problem with bonding silicone, welcome customer inquiry to us.