High temperature silicone vulcanized adhesive - adhesive used on tableware
27 Nov 2019
In the market of silicone products, because the products are different, the process is also unique, and high temperature resistant silicone vulcanization adhesives are mainly for the non-formed silicone mold high temperature mold pressure self-adhesive or with other materials mold pressure adhesive.
Every family kitchen will have a kitchen set.
Perhaps in China, silicone kitchen utensils and appliances in the average family kitchen is not common, but in foreign countries is very unrefined.
Relative to ordinary stainless steel kitchen utensils and appliances, silicone kitchen utensils and appliances when not easy to be hot, in the future life will gradually replace the role of stainless steel kitchen utensils and appliances.
However, silicone kitchen utensils are not just made of silicone.
Soup kitchen utensils and kitchen utensils and appliances is stir-frying with bai, a lot of moment are working under high temperature, as everybody knows, glue is a very flexible objects, the support of silicone alone can't support the role of a kitchen utensils and appliances, so you need to rely on some combination of hard material to support, such as: nylon, rigid base material such as stainless steel, acrylic, etc.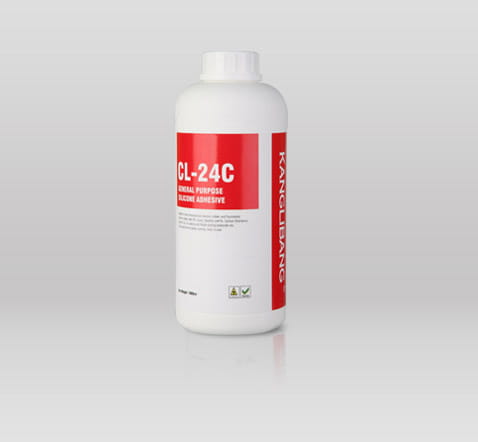 High temperature resistant silicone vulcanized adhesive in the process of production has played a role in the connection, so that two completely different characteristics of the perfect material integration.
Cl-24c is an adhesive developed by the research and development team of coalition silicone glue for vulcanization bonding of silica gel. It is environment-friendly food grade glue. The moulded product can withstand high temperature of 250 after being added with sulfur twice.
KANGLIBANG is to creat solution for your problem with bonding silicone, welcome customer inquiry to us.