Fully Silicone overmolded LED Light Strips
15 Apr 2017
Fully Silicone overmolded LED Light Strips by extrusion-molding techniques
Does LED Light strip made from epoxy-potting techniques only to be gifted with the waterproof function by surrounding the LED light strip with PU, PVC material on the outside? Actually it is not necessary the case. A large number of people are on the way to replace waterproof materials like epoxy, PU, PVC with new material that had integrated multi-features like high and low temperature tolerance, acid and alkali- salt resistance, anti- altraviolet ray, weather resistance .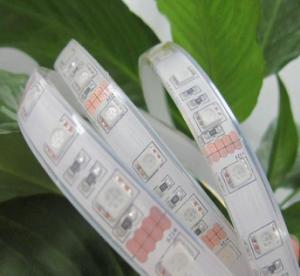 LED Light Bar
As what is known, the epoxy, PU adhesive, PVC did a bad work in the aspects of high temperature tolerance, anti-yellowing and are not so compatible to LED-light strips. More often, it resorts to potting techniques and is shaped up by an enclosure of a sleeve pipe .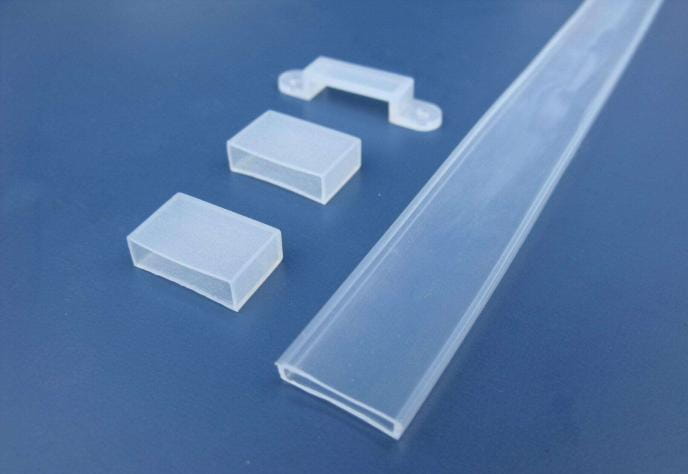 LED light bar(PVC)
Silicone rubber dominates in the way of high and low temperature tolerance, Anti-acid and salt -resistance, it varies in hardness to suit personal demands.
Thanks to so many advantages of silicone rubber material, the pioneers came with ideas to mold silicone onto LED light strips through extrusion molding techniques and it turned out to be a success. Here is how they did it?

Dip the aluminium-made LED light strips with CL-26 AB-1 and bake dry, put primer-coated LED Light strip in the extrusion molding machine to joining with silicone, the silicone Successfully encapsulated the LED light stripes through silicone curing and over mold onto LED in the heating tunnels. CL-26 AB-1 works not only for bonding silicone to Aluminum, but also FPC board, tin, copper which is also part of the LED Light strips. The viscosity is just OK with no adhesive trace. CL-24 S-13 also works for this case.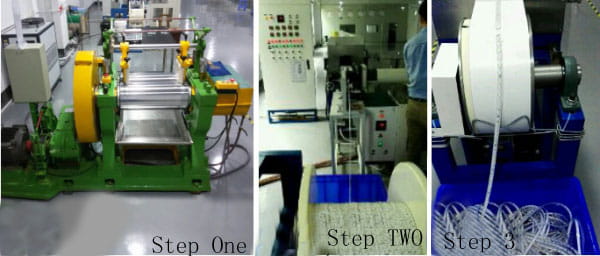 Fully Silicone overmolded (encap)LED Light Strips reaches waterproof grade IP 68, It does not need assistance of potting machines and complex manual jobs which labor-costing. The LED light strips applies mostly in out doors such as outdoor edge, advertisement signboard, neom lamp, etc.