Food grade silicone glue
11 Sep 2019
Food grade silica gel glue kl-301ab type product is heating fast curing two-component and forming liquid silica gel glue, after curing, it has strong adhesion with various substrates.
The rubber material has good fluidity before curing.
Excellent electrical insulation after curing.
Food grade silica gel glue kl-301ab product is widely used in all kinds of silica gel sealing ring, insulation of various electronic components, silica gel miscellaneous parts.
Food grade silica gel glue kl-301ab product conforms to ROHS standard and has obtained SGS, FDA, LFGB certification and China environmental label product certification.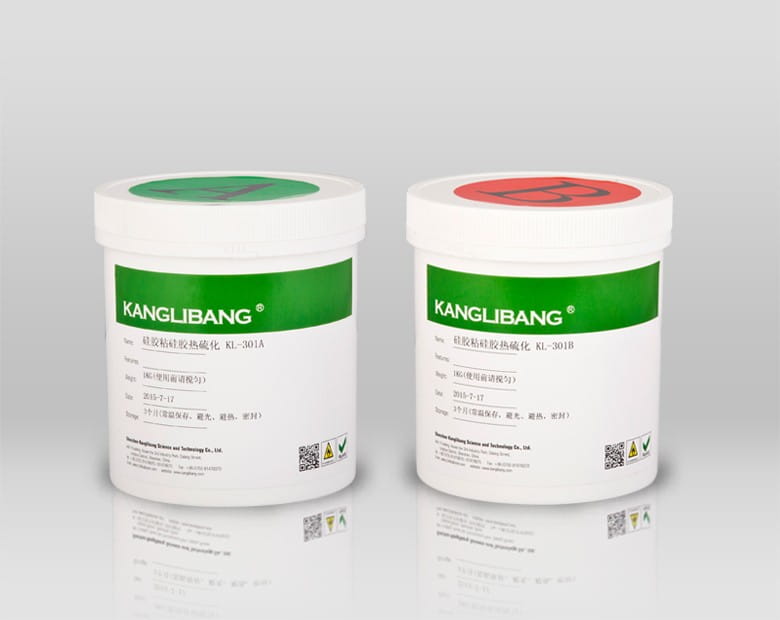 Steps for bonding kl-301ab to metal with food grade silicone glue:
1. Use ratio: A:B=1:1 (weight ratio);
(use up within 4 hours after convergence)
2. Weigh the materials in proportion and mix them evenly;
3. Decompress and deaerate the evenly mixed glue mixture under vacuum, and then focus or apply the glue to the sealing or adhesive joint;
4. After heating at 170 ° c for 10-15 seconds, they solidify into silicone elastomer;
Pre-treating the surface of the substrate to be bonded with cl-24 series primer can greatly improve the adhesion between the cured silica gel and the substrate to be bonded.
KANGLIBANG is to creat solution for your problem with bonding silicone, welcome customer inquiry to us.