FDA approved food grade silicone glue
23 Mar 2020
KANGLIBANG bond food grade silicone glue can be understood as over FDA approved food grade glue - glue with food grade silicone.
Among them, the common food grade silica gel has the gas phase rubber and the mixed rubber.
Food grade silicone glue is typically used in silica gel tableware, baby silicone products [silica gel nipple, silica gel bottle] silica gel kitchen supplies, silica gel food grade seal ring, etc.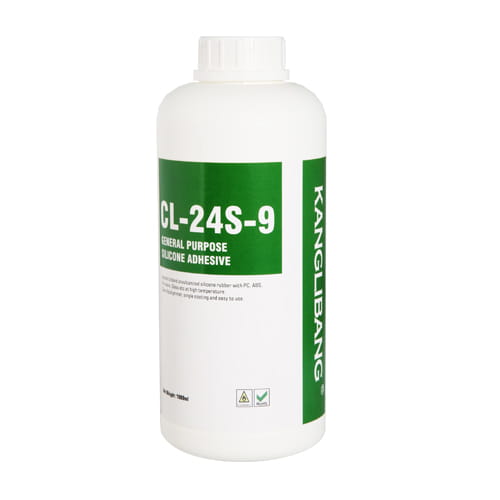 Food-grade silicone glue refers to the silicone glue approved by the international FDA or SGS, which is typically used for bonding food-grade silicone with food-related metal or plastic materials.
Hot vulcanization molding or injection molding process.
[conrebon] food grade glue recommended cl-24/26 series, kl-301 series.
Performance of food grade silicone glue
1, food grade silica gel is a kind of environmentally friendly silica gel, non-toxic, odorless, high transparency;
2, soft, good elasticity, kink resistance and no deformation;
3. No cracking, long service life, cold and high temperature resistance;
4, with higher tear strength and superior electrical performance;
5, room temperature placed unchanged yellow, do not spray frost, do not spit white, do not fade, long in the water without scale, no odor;
Operation method of food grade silica gel glue
1.Take A and B and stir them evenly according to the proportion standard, then put them into the vacuum machine to vacuum and drain the bubbles. The general operation time is about 10-15 minutes.
2.After pouring mold, heat to 60℃ for 2-3 hours, cooling, curing and molding can be taken out.
If the temperature is 120°, it only takes more than 10 minutes to form.
3.Before use, please take a small amount of experiment, in order to master its operation skills, to avoid waste.
KANGLIBANG is to creat solution for your problem with bonding silicone, welcome customer inquiry to us.