Silicone Metal Overmolding Manufacturing Process
27 Nov 2017
To Learn about silicone metal overmolding manufacturing process

,

we must pay attention to

the manufature of silicone rubber products , A lot of special-shaped silicone products requries very strong hardness and undistorted the shape . The metal to be ovemolded on by silicone become a good choice to customers . like what'

s commonly seen the silicone handles , it

'

s only part of the metal to wrapped by the silicone . (Below photos)

As for the silicone kitchen ware like the silicone spoons . the whole metal had been contained by the silicone . that

'

s full overmolding silicone onto metal.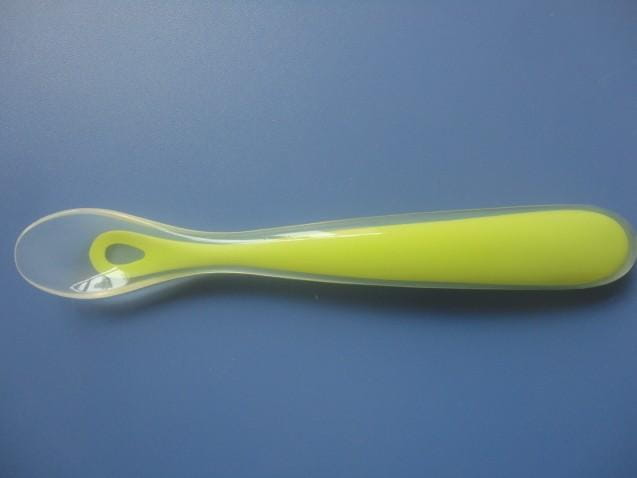 Full silicone overmolding (inside is not metal but the effect will be like this)
Partial silicone overmolding is a great challenge than the full silicone overmolding by injection molding
In the beginning , we will put into the mold the metal and the raw silicones so we can get a designed product after compression/ injection molding .To customer who pursue excellant apperance and are strict for overmolded result , The metal would will expose its head or end . this problem is a headache , including a lot of other issues which happens in the silicone overmolding process. So there is a lot work to deal with people and machine .
Dislocation is key factor to the exposure of metal part when the metal is somehow relocated but not as planned in the mold, There are many reasons that account for dislocation like the mold pressure is too high , raw silicone are not evenly placed in the mold . we also have to pay attention to the molding temperature and molding time .
The silicone will look crispy if being molded too long .all in all , keep accumulating experience and making a perfect silicone metal overmolding products