Overmolding silicone onto polycarbonate guide
23 Nov 2017
We are talking about overmolding silicone onto polycarbonate guide , as we all know , polycarbonate material is fire-retardant , abrasion-resistant, oxidation resistant , it's of high level impact resistant, high grade transparent ,low shrinkage rate ,stable size ,anti-tiring ,anti-weather , good insulation properitess ,no smell and safe to human .
The type of polycarbonate include anti-static PC , electrically conductive PC , food grade PC , Chemical resistant PC etc
Due to such great properties , PC is widely used in electronic and medical industry and baby products , in a form that joins with silicone rubber material to make a designed product. They are joined together in a compression or injection molding machine , which is to overmold silicone onto polycarbonate.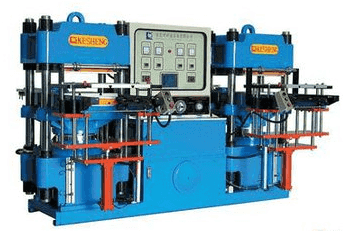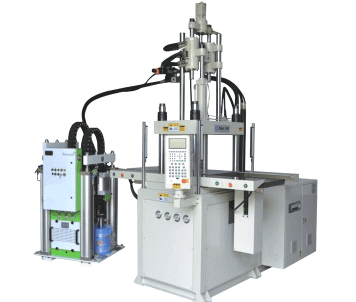 Compression moulding Injection molding
There is an issue which you have to take into consideration In the overmoding process of silicone onto polycarbonate , the key part is to open precise mold , which is a great challenge to most clients who are on the stage of transforming to silicone overmolding technology . the second big issue will be the silicone primer which is a necessity coating on the polycarbonate. The silicone primer will fail to bond silicone with PC or silicone fall part from PC If any material change or wrong processing, even maybe inner release agent being added much. Substrates material change ,etc. Based on the tricky circustances and uncontrollable matters , The service become important for primer manufacturer offering to users . They have to concoct the primer or change with new options and they have to supply goods in a fast fasion in order to get things right and that's what makes KANGLIBANG a good company in clients ' heart as KANGLIBANG help their silicone overmolding business running smooth and mature and ready for more end-customers orders
Here is some guidence about how to overmold silicone onto polycarbonate with silicone primer CL-26AB-25.
1, Treat the substrates with blast sanding, polishing or wash with industrial alcohol.
2, Mix completely the CL-26A-25 and CL-26B-25 with ratio 1:1 and apply the primer by dipping, brushing, spraying or silk screen printing method.
3, Leave dry in room temp for 30 minutes or baking at 110-130℃ for 15-20mintes.
4, The primer treated substrates are processed within that day.
5, Foward the unvulcanized silicone rubber with primer-coated substrates in mouding process or hot air vulcanization.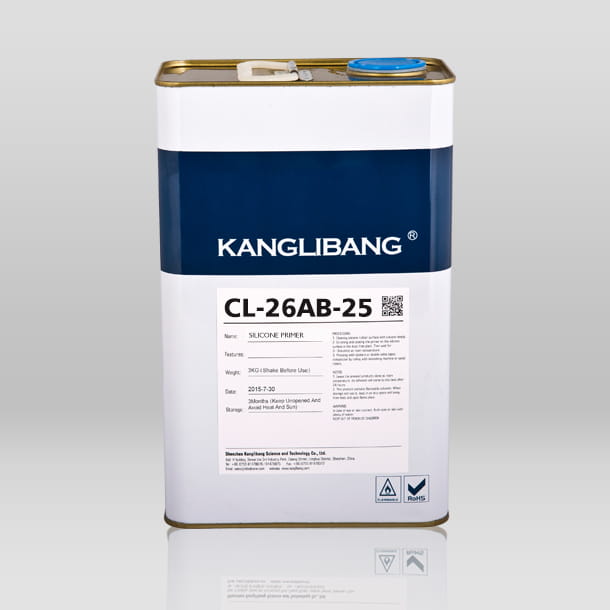 Learn more about Silicone primer CL-26AB-25 for silicone overmold onto polycarbonate