Molding guide for silicone overmolding
27 Nov 2017
Molding guide for silicone overmolding

,

The roller mixed raw silicone joins with metallics in high temperature compression/injection molding is defined as silicone overmolding technology .
There is high requirement for the opening of the mold which lay out as below
1, High precision mold manufaturing device
2, Mold Testing device
3, Processing control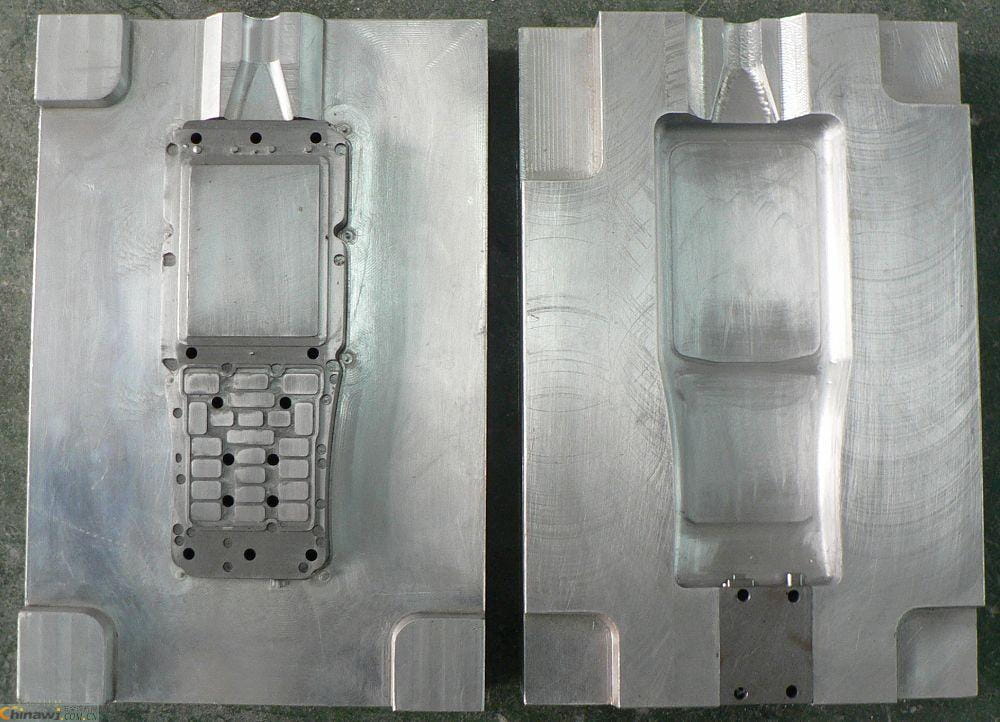 Except for these mold guide for silicone overmolding which we have to take care for a good bond for siliocne with other substrates , the second is the the cuing temperature , which is to take into consideration of curing temperature LSR Silicone . the LSR Silicone is cured in relatively higher temperature which make sure the bonding is great .
Keep off the inner mold release agent , outter mold release agent , this will cause difficult for silicone overmolding onto the substrates as silicone rubber itself is inertia material in a way that is difficult to bond .
The substrates are normally dealed with ultraviolet ray, base coating , but doesn't seem work ,KANGLIBANG offers the silicone primer which will solve the bonding problem for silicone overmolding plastics and metallics