Does the silicone material stick with any glue
25 Sep 2019
Silica gel material objects should be said to have seen it, small make up dare to say, because now no matter whether the industrial production or daily life are particularly common, glue for sticking silica gel is also more and more widely applied, so you want to know what silica gel material objects with glue, it is not rushed to come!
Silicone material is very much, water cup, electronics factory shell, keyboard, keys, silicone toys and so on are not one example.
And these products often have to be self-adhesive or with other materials for bonding (metal, plastic, etc.), so many people do not know the specific glue to use often lead to poor bonding effect.
Silicone material object with what glue stick, the most important is to see what material and what to stick.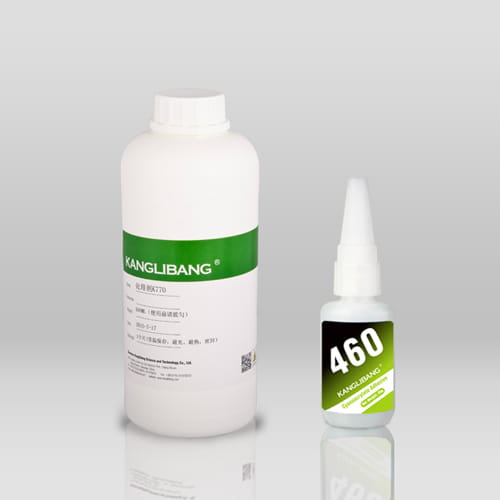 For example, for the bonding between silicone to silicone, we can choose kn-300a slow dry adhesive at room temperature. The bonding speed is a little slow, but the bonding piece has excellent performance, and the long curing time is suitable for the bonding of large areas of objects.
If you want to make the bonding speed faster, you can use instant glue + silicone treatment agent collocation, curing speed is very fast.
If silica gel sticks to metal, cl-24s system glue can be used for hot vulcanization bonding. Kn-300b slow drying glue and instant glue can also be used for bonding formed silica gel.
KANGLIBANG is to creat solution for your problem with bonding silicone, welcome customer inquiry to us.