Discussion on the main use of platinum vulcanizing agent?
06 Nov 2019
Platinum vulcanizing agent use: mainly used in the production of silicone rubber, especially for the health performance requirements, or low vulcanizing temperature of silicone rubber production.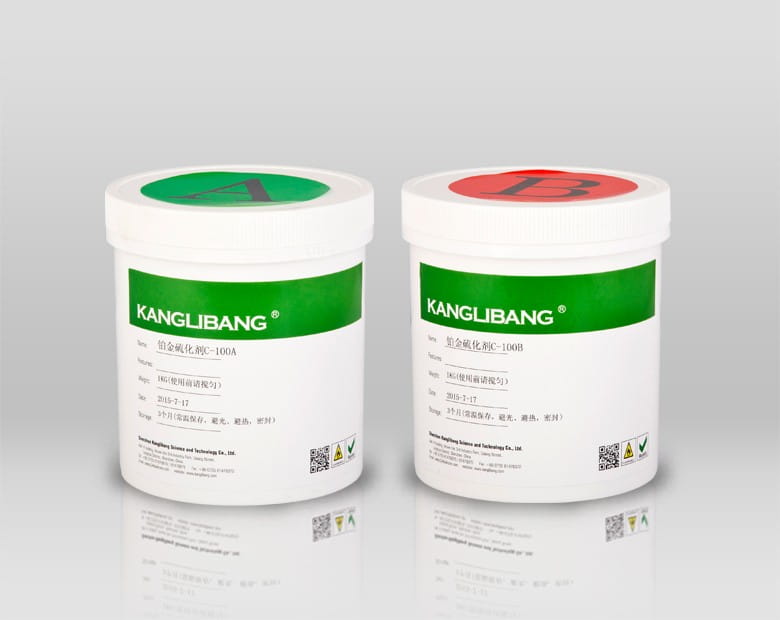 It is mainly suitable for all kinds of food grade production, such as extruded transparent silicone tube, molded nipple, cake plate mold, etc., or used in power system engineering with silicone rubber, which can improve the physical properties and flame retardant of products.
Features: c-100a and c-100b are platinum plus molding silicone bridging agents, cross-linked silicone products can meet the requirements of FDA: non-toxic, tasteless, high transparency and yellow resistance is particularly good.
If the product low molecular content strict requirements, it is recommended that the secondary vulcanization process.
Suitable for mobile phone buttons, pacifiers, cake molds and other food-grade products;
At the same time suitable for medical silicone tubes, drinking water pipes and other mouldless hot air vulcanization products, transparency is very high.
It has the following advantages:
1. Once vulcanization is completed;
2, do not produce any new low molecules, no odor;
3. The hygiene level conforms to FDA, SGS, LFGB and other certifications, which is safer than the imported double 24 and double 25.
4. Save time and electricity, improve production efficiency and reduce production cost.
5. Stable size and low shrinkage.
6. Mechanical properties are greatly improved.
Because of the addition reaction of the silicone rubber vulcanized with platinum, it is different from the original condensation polymerization
Reaction, silicone rubber molecules better bonding, so that the product's tensile strength, tear strength, resilience greatly
To improve.
KANGLIBANG is to creat solution for your problem with bonding silicone, welcome customer inquiry to us.