CL-24S series sticky silicone high temperature hot vulcanizing glue - will hydrolyze?
30 Aug 2019
Hydrolysis is a process, and various types of glue may be hydrolyzed in the application. Today, a customer asked whether cl-24s series sticky silica gel high-temperature hot vulcanized glue will hydrolyze?This is a question worthy of discussion.Here's a look.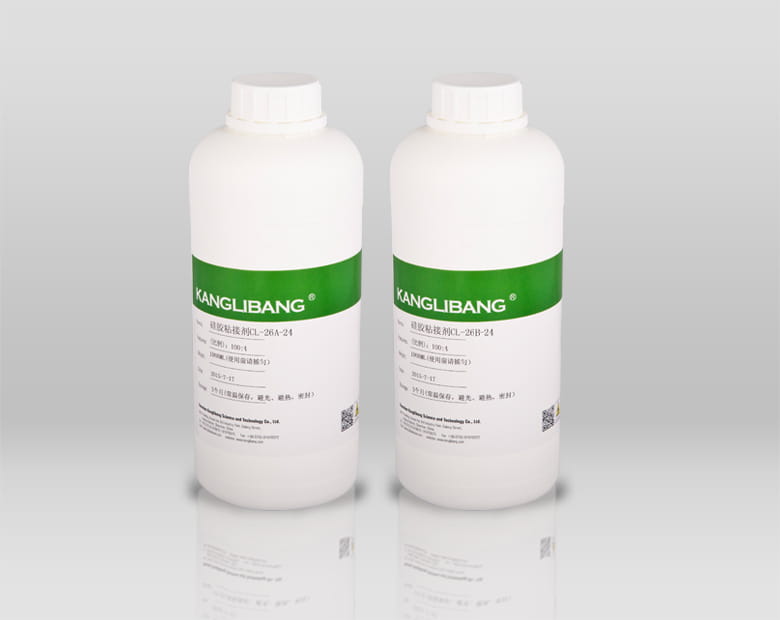 CL-24S series of sticky silicone high-temperature hot vulcanizing glue is the adhesive needed by many products in the silicone rubber industry, which is often used for kitchen supplies of silica gel, metal-coated silica gel, adhesive galvanized pieces, cots and so on.The appearance is usually transparent liquid, light yellow liquid, red liquid, etc. The drying condition is to bake for 10 minutes at the temperature of 100℃, the crosslinking temperature should be at 170℃, and the formed parts can withstand high and low temperature of -60~200℃.
Does sticky silicone hot vulcanizing glue hydrolyze?
Yes, most adhesives do. The main reason is hydrolysis caused by contact with too much water vapor.This hydrolysis will directly affect the bonding effect of the glue.So we should pay attention to avoid this kind of situation when using, how to avoid it?After communication with the engineer, we came to the simplest method, that is: reduce the air humidity in the workshop, prevent too much moisture from contacting with the adhesive.
KANGLIBANG is to creat solution for your problem with bonding silicone, welcome customer inquiry to us.