Application of molding silicone on invisible bra
27 Aug 2019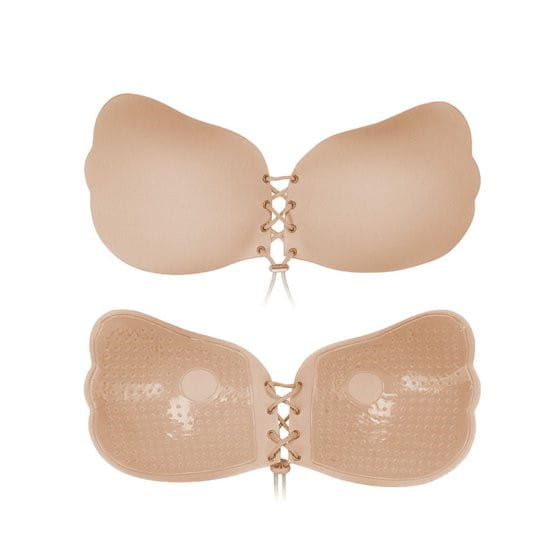 The invisible bra is commonly known as the invisible bra.It is made up of two silicone gel bonded fabric cups and front buckles - no straps and back buckles required.Invisible bras are tightly attached to your chest with the natural viscosity of silicone gel.Hidden bra - can be worn according to the adjustment of paste method, can "enhance" cleavage effect at will.Summer is a boon for swimming goddesses.Good obedience is worn by many goddesses.
Invisible underwear quality - silicone gel quality is the key!
The cup of invisible underwear bra is composed of two layers inside and outside. The skin-friendly inner layer is silicone gel. The viscosity of the glue used in the inner layer directly determines the quality of invisible underwear.The outer material of the cup is mostly cloth.Special silicon gel for cloth coating is recommended by kanglibang KL-6638ab!This silicone gel has been approved by the FDA for medical safety.Hundreds of invisible bras are used by manufacturers.This adhesive is also suitable for the field of skin affinity such as medical scar paste.
Concomitanga molding silicone KL-6638ab is suitable for normal temperature brush coating.Invisible underwear is composed of two silica gel adhesive cloth cup and front buckle, inside self-adhesive part of silicone gel water curing gel.The effect of the cup sticking to the chest by means of organic silicon gel.This high quality silicone gel can be used for hundreds of times to clean invisible underwear in neutral water.
KANGLIBANG is to creat solution for your problem with bonding silicone, welcome customer inquiry to us.