ABS engineering plastic stick silicone with what glue
17 Sep 2019
ABS plastic bond silicone with what glue?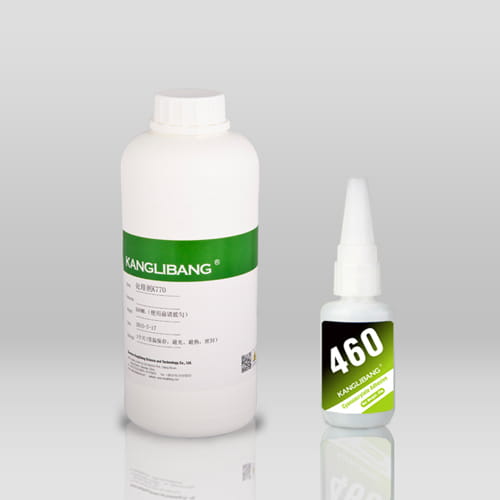 ABS engineering plastics, namely PC+ABS (engineering plastic alloy), is commonly known as plastic alloy in the chemical industry. It has excellent heat and weather resistance, dimensional stability and impact resistance of PC resin, as well as excellent processing liquidity of ABS resin.
[KANGLIBANG] silicone PC+ABS glue is widely used for bonding products with thin walls and complex shapes.
[zhongshan] is a concentrated place of home appliance industry, among which there are many cases of ABS engineering plastic and sticky silica gel. Last month, a midea processing factory searched for "what glue to use for ABS engineering plastic and sticky silica gel" to produce intersection with KANGLIBANG.
The customer used to focus on engineering plastic processing, and there was a new project of silicone bonding. They could not stick the silicone side with ABS glue.
That silicone glue glue needs special glue.
[KANGLIBANG] silicone PC+ABS glue can be used for slow drying, instant glue 2 kinds.
And advised the conley bond business manager to the spot proofing.
[KANGLIBANG] silicone adhesive PC+ABS glue
1: kn-300 single component of room temperature vulcanized silicone rubber, is elastomer after curing, excellent waterproof, shockproof adhesive, high and low temperature resistance, 1-2mm thickness, about 30 minutes of initial setting, 12 hours of basic curing, with certain strength.
24 hours if fully cured.
Suitable for large area adhesion or compound of silica gel and ABS plastic.
Single unit, direct glue, no primer, no heating.
[slow-dry type, no bleaching, firm bonding]
2: K770 silicone treating agent with 406 and 460 instant adhesives;
First treat bonded silica gel surface after activation treatment.
Point 406 instant adhesive can quickly glue PC plastic for a few seconds or tens of seconds, but the adhesive layer is hard and brittle, not waterproof, high temperature resistant [easy to deglue after soaking in hot water above 60 degrees];
[simple glue coating, low whitening, anti-yellowing]
Due to the large bonding area of the product, the customer finally chose the former silicone ABS glue.
And bought it several times.
KANGLIBANG is to creat solution for your problem with bonding silicone, welcome customer inquiry to us.