460 glue factory which good?
18 Sep 2019
460 glue is used as the instant dry glue for silica gel, and it is used with K770 treating agent to produce the cheap 460 glue manufacturer, but silica gel treating agent is not sold.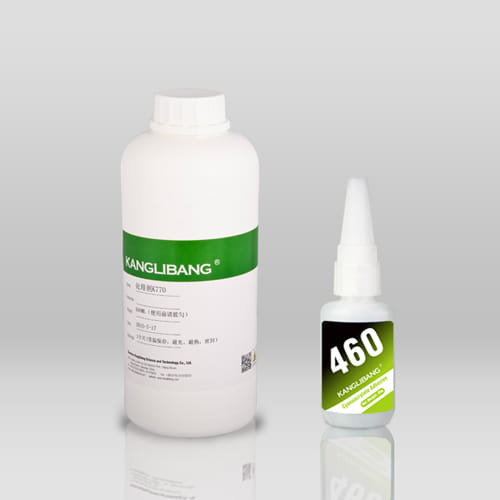 Outside purchase price is much higher, not cost-effective.
Even incompatibility due to different brands.
It doesn't stick well with letai 460 glue.
[KANGLIBANG] glue manufacturer produces 406 glue and silica gel treating agent at the same time, supporting wholesale, instant dry glue and treating agent mixing batch is more affordable.
460 glue factory
Last year [dongguan] a well-known silicone rubber products manufacturer looking for "460 glue factory" met [KANGLIBANG] on the Internet.
Customers expect to find a good price can replace the import of glue manufacturers.
They think: price, quality, cost of production.
Everyone knows that glue is cheaper to find at the source of the manufacturer.
Before, we used imported letai glue with good quality, but we adopted authorized agent and distribution mode with high price and sometimes out of stock. Last year, we inadvertently stopped their production line for several times.
The customer also used the imitation import brand, the price began to come down, after a period of time returned goods, defect rate rose, back and forth costs do not reduce but increase.
Foxconn, BYD, flextronics, pak lok, dji, TCL, kangjia and BYD are all using conlibon 460 glue.
[KANGLIBANG] 460 glue manufacturers independent "KANGLIBANG" brand quality 460 wholesale price in the industry at the high level;
With low albinism, low odor, high intensity;
Successfully solved the problem of rapid bonding of silica gel with silica gel, metal, plastic and inert materials for over 1000 customers, and purchased from agents, distributors and retailers, reducing the production cost by more than 30%.
KANGLIBANG is to creat solution for your problem with bonding silicone, welcome customer inquiry to us.