406 glue
19 Sep 2019
Still waiting for the glue to dry?
Want fast and firm bonding?
【 KANGLIBANG 】 406 instant glue curing speed is fast, a few seconds positioning, a few minutes to reach the highest strength, greatly improve the work efficiency;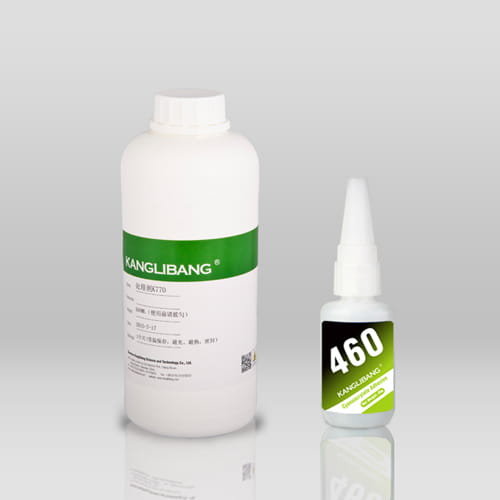 406 glue is a kind of surface insensitive instant dry glue.
【 KANGLIBANG 】406 glue is suitable for inert surface adhesion of porous, acidic and absorbent materials.
Colorless transparent, low viscosity, non - flammable liquid, in the case of moisture that is catalyzed, rapid solidification adhesion.
Non-toxic after curing.
Notes:
This product adheres quickly to prevent the skin and clothes from sticking during operation. It has weak tear-jerking property and should not splash into the eyes. In case of accident, immediately wash with plenty of water and send to the doctor.
When touching hands, can be soap, water, detergent and pumice stone wash;
Pay attention to ventilation when using.
KANGLIBANG is to creat solution for your problem with bonding silicone, welcome customer inquiry to us.