406 glue composition
21 Sep 2019
Pure substance:
name: Ethyl Cyanoacrylate
Chemical abstracts agency registration No. (CAS No.) : 40594-97-6
Hazardous substance composition (percentage of composition) : none
406 glue toxic substance identification data
Health hazard effects: not yet identified
Environmental impact: not yet identified
Physical and chemical hazards: undiscovered
Special hazards: not yet identified
Main symptoms: steam can irritate the eyes and breathing very seriously.
Excessive odor can cause non - allergic asthma.
Hazard classification: none
Recommended for body protection when using 406 glue
Engineering control: no special protective measures, to avoid pollution, wear gloves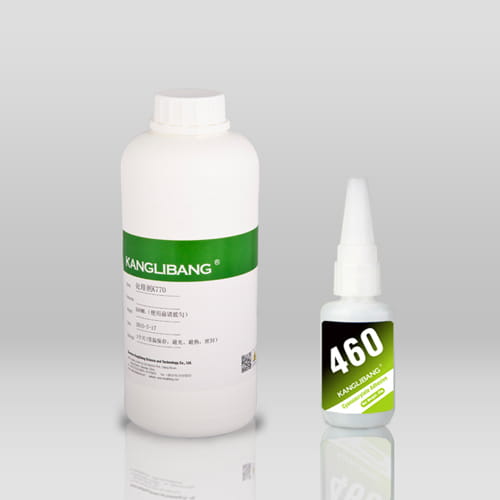 Control parameters: none
Biological indicators: none
Personal protective equipment: respiratory protection: disposable mask
Hand protection: gloves
Eye protection: none
Skin and body protection: none
Sanitary measures: no special protective measures are needed. To avoid contamination, wear gloves
KANGLIBANG is to creat solution for your problem with bonding silicone, welcome customer inquiry to us.