1 Minute to teach you how to bond silicone gaskets together assembled in car windows.
29 Apr 2017
Customer Case : Silicone to silicone joining bonding (silicone gaskets on car doors)
The fast development of car industries had brought up the productivity of various industries including silicone rubber industry ,steel industries, silicone bonding agent industies . In general , the car windows gaskets are made from silicones ,as rubber is easy to grow old and smelly. But how do we choose the right adhesive for silicone gaskets in cars windows?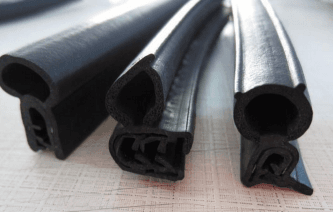 August 30th , 2016 ,Customer Huang ,introduced by his friends , googled KANGLIBANG and find KANGLIBANG , He is troubled with the bonding silicone to silicone . As the silicone gaskets is hollow shape ,They had tested with adhesive from many suppliers but didn't work out . It break the bond when streched up . Our Colleague Miss zhou recommend customer with KN-300N , This type of adhesive is of high viscosity which enable to secure the bond of silicone hollow gaskets as the bonding surface area is quite small . Mr Huang did purchased a batch of KN-300N for production and put foward to pulling tests and environment tests ,it proved to be ok .